433 is the greatest of all time on social media; With over 80+ million active followers, 433 is the largest video and photo content publisher on Instagram with reach of 2 billion views and over 4 billion impressions each month. Born out of a passion for the beautiful game, 433 is the embodiment of football culture. By positioning ourselves inside the locker room, we've become part of the team and equal to the players.
Together with 433, we work tirelessly to create and promote original football content with some of the biggest talents in the game, and have expertly delivered for global brands to extend their reach through high quality strategy and deliverance.
Total followers, all platforms combined
Followers on @433 Instagram
Wannahaves is a proud owner of multiple social channels. Our owned media channels consist of @Visubal, @Amsterdam & @Hotels on Instagram.
The Home of Sports. A specialised channel posting the best viral sports videos all in one place, covering breaking news, the latest highlights and funniest moments from the world of sport
A dedicated channel bringing high quality, original content from around the Dutch capital.

With the help of some local heroes such as Bas Smit and Davy Klaassen, our team explores the length and breadth of this city attending the best upcoming events, exploring delicious places to eat and drink and providing exclusive recommendations for all that Amsterdam has to offer.
Sharing the most beautiful hotels and luxury experiences from our network of travel influencers and ambassadors around the world. Three different channels are being used for this purpose: Hotels, Hotel.temptations and Wearehotellers. Hotels displays the most luxurious and idyllic places to stay for travellers.
@Hotels
@Hotel.tempatations
@wearehotellers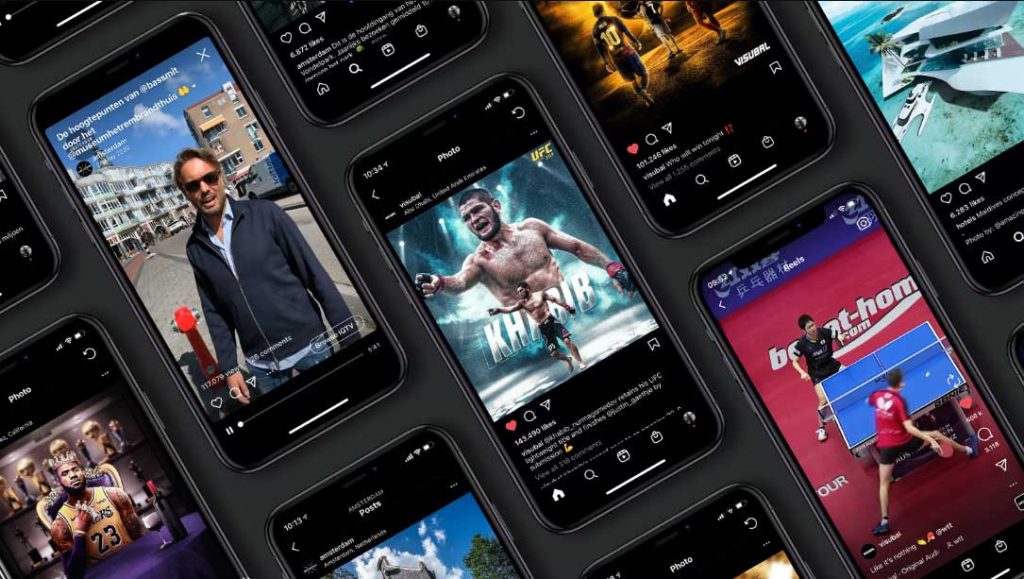 DROP US A LINE AND LET'S WORK TOGETHER...